Smok - Species Kit
by SMOK
Tank picture with bulb glass for display purposes only, supplied version is 2ml capacity. Bubble glass sold seperately
Replacement coil heads available here - https://barracudavape.co.uk/search?type=article%2Cpage%2Cproduct&q=smok*+v2*
THE COMBINATION OF BEAUTY AND STRENGTH
The colored decorative strips covering on the front and back of the mod are like armor outline of the warriors, perfectly delineating the masculinity of the product. In addition, Species possesses powerful vapor production, with the power output up to 230W, which is definitely the right choice for cloud chasers.  
Species owns a newly designed 1.45'' colorful touch screen, which is very responsive, and most of the operations can be finished with a simple touch. Newly upgraded UI can offer you more clearly and detailed vaping information. There are 6 colors available for screen setting.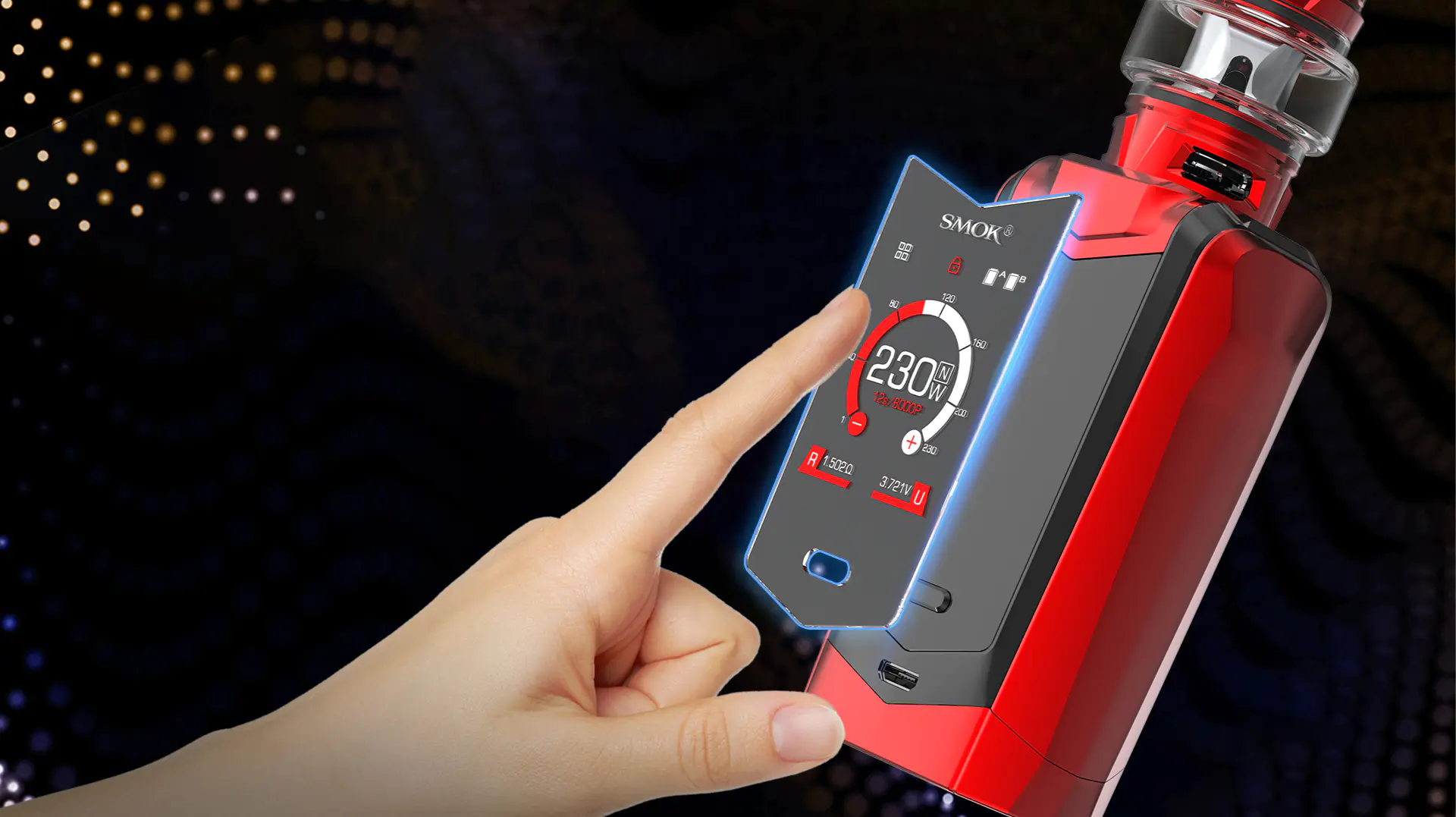 The independent screen locking button is located at the bottom of the touch screen, which is in an obvious position and is convenient to operate. Screen locking button makes locking/unlocking (at the state of power on) the screen simple and secure. If you want to perform the interface operation, you need to first unlock the Fire Key, and then long press the screen locking button to unlock the touch function. Everything is under your fingertips.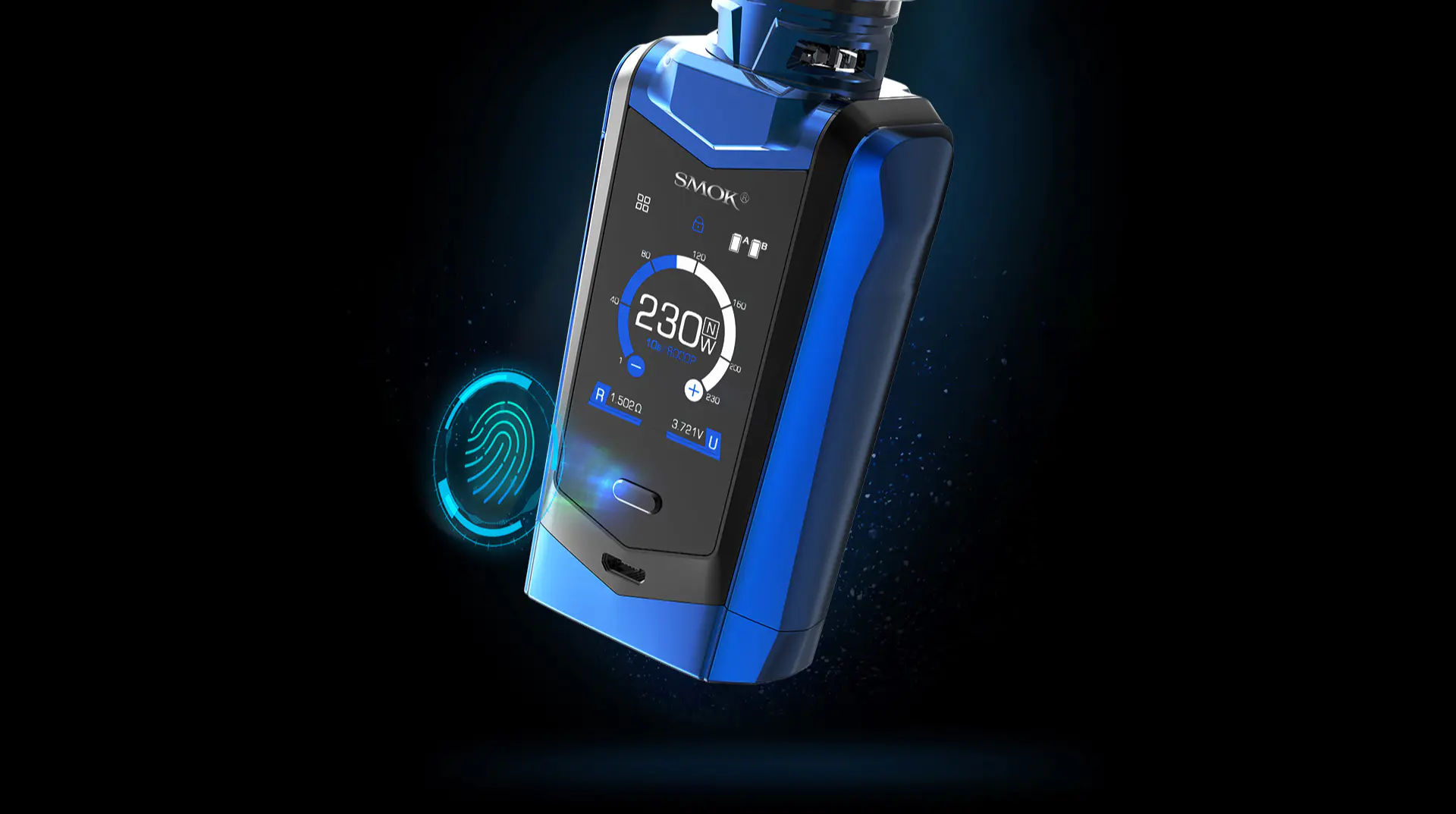 SPECIFICATIONS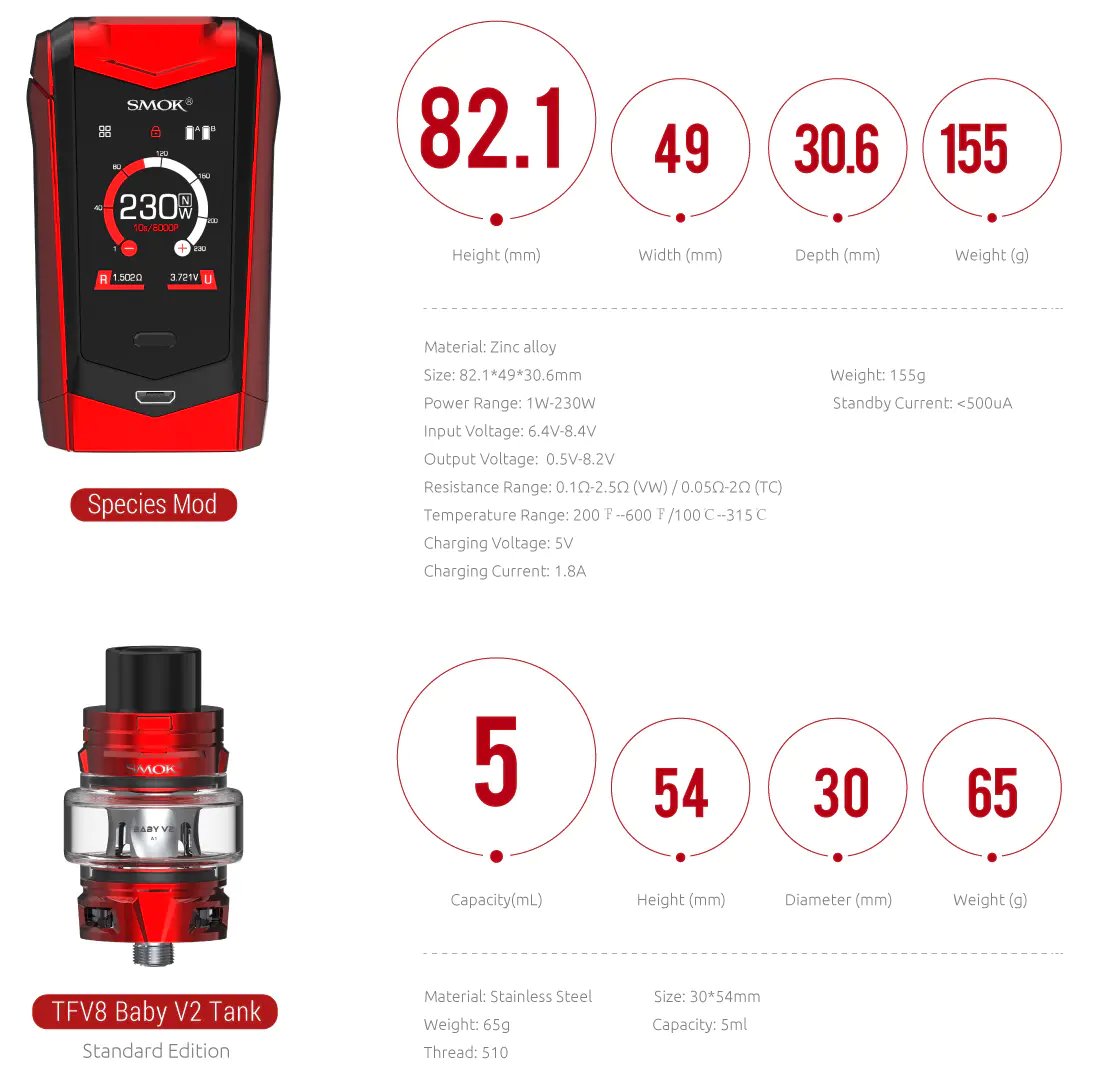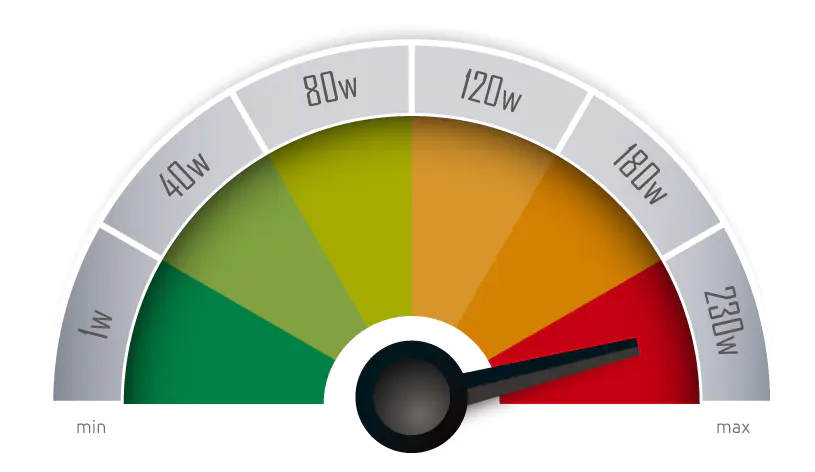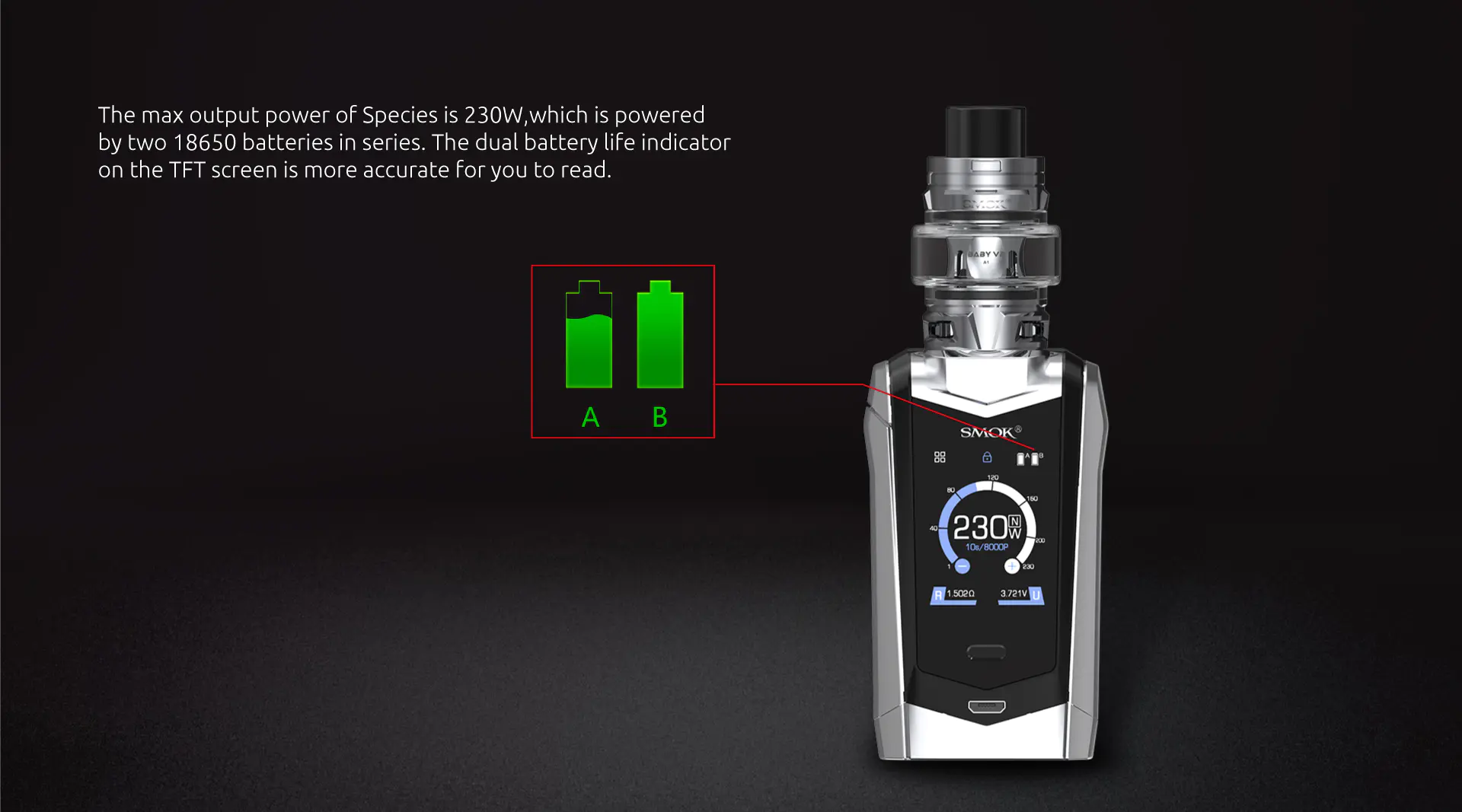 BATTERY INSTALLATION
1) Slide and open the battery cover as the picture shows;
2) Place the batteries into device according to the correct directions;
3) Close the battery cover.